Woman Construction Worker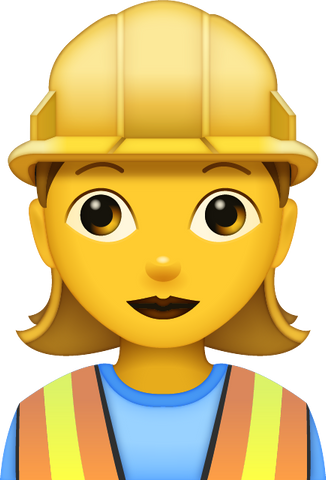 If you want to inspire someone to get some good hard work done, this lady is up to the task. Reliable and motivated, she'll see to it that any construction job you give her will be finished in a timely and orderly fashion. There's no job out there that's too big or too hot for her to handle, be it a treehouse for the kiddies in the backyard, potholes on the road that need repair, […]. Even if you were planning to build a skyscraper, she'd be the right person to hire for the task at hand. Actually, on second thought, something as epic as a skyscraper might be a bit too much even for her to tackle, at least by herself. Now, if she had all her friends helping her, then they'd be able to do it with enough time and resources and determination, although it would be a mighty ambitious project even then.
Please share this page if you enjoyed our emoji 😍
If you would like to use our works for commercial use, please contact us here.