Woman Saying No Emoji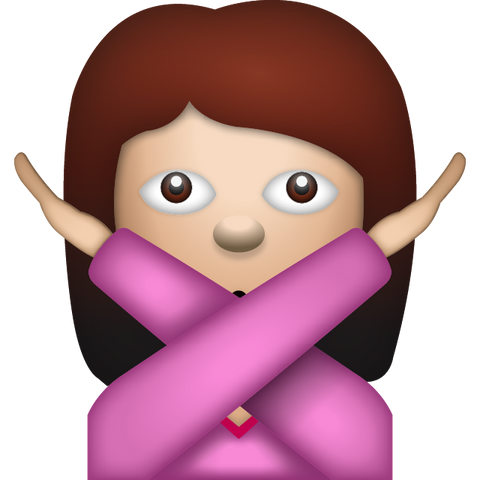 Whether you're a man or a woman, you have the right to say no with the woman saying no emoji. She has her hands formed in an X to show that whatever your friends asked you about is not happening. You can't show them your own arm X, so you rely on this emoji. Are you going out tonight? No! Do you have money to lend? No! The woman emoji lets you send out a big fat no to everyone you want to tell that their request is denied. You're doing your own thing today in the most stubborn way!
Please share this page if you enjoyed our emoji 😍
If you would like to use our works for commercial use, please contact us here.