Womans Clothes Emoji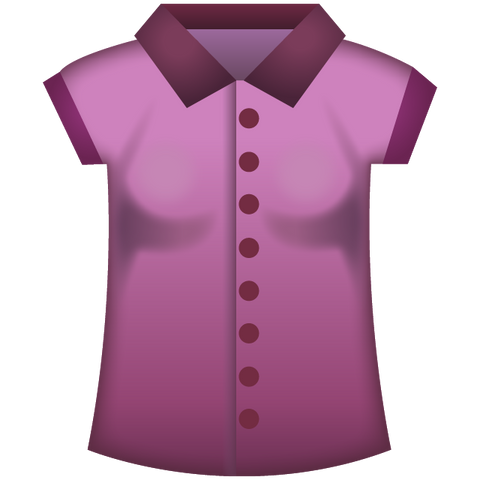 Did you come back from a successful shopping trip? Are you looking good today and want to share it on social media? Use the woman's clothes emoji to spice up your messages and let everyone know you've updated your wardrobe. You might be going back to school soon and need fall clothing. Get your friends excited about looking at all your vibrant outfits with the woman's clothes emoji. Share your passion for the fashion world and experience the love from others as you send them your selfies. Be happy about your new clothes and get ready to strut your stuff!
Please share this page if you enjoyed our emoji 😍
If you would like to use our works for commercial use, please contact us here.