Yellow Moon Emoji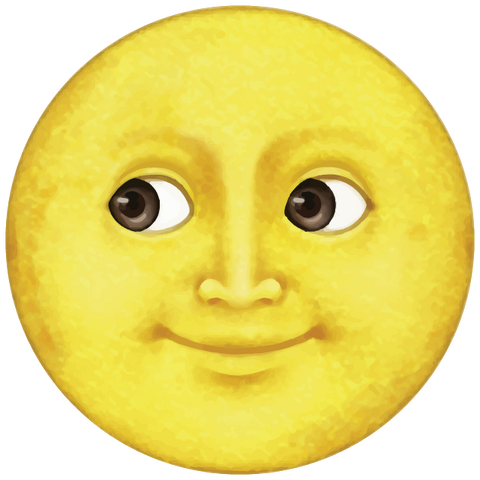 We all want to know the secrets of the man in the moon, but for now we have to settle for making up our own stories about him. Express to your friends that you can't wait to hit the town and dance under the moonlight with the yellow moon emoji. Tell everyone that you're in a good mood and want to express your creative abilities with storytelling. Let the moon be part of your story and use it for fun or to add a little mystery. We may never fully understand the moon, but it's sure cool to look at!
Please share this page if you enjoyed our emoji 😍
If you would like to use our works for commercial use, please contact us here.